Cock Massacre Under Skechers Ballerinas – Aballs And Cock Crushing Sexbomb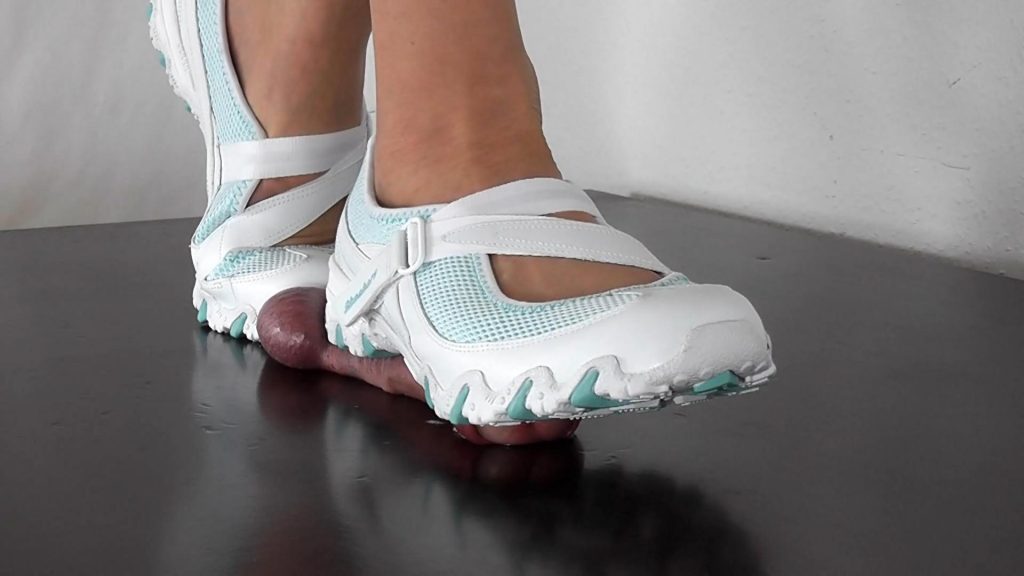 We have been asked many times to make a clip in ballerinas, and then we found these Skechers Compulsion. They are sporty-chick and have the perfect soles for an unforgettable cock-crush-session. The result was a useless cock for more than two weeks.
But let's describe it one by one: This video has been taken from two different close view angles plus a Mistress'-POV and a slave's-POV at the end.
Alina feels really comfortable in these shoes and it's easy for her to appeal lots of cruel things to her slave's genitals. However for the slave these soles mean lots of pain, deep footprints and destruction.
After a little bit of cock and ball teasing, Alina notices how easy it is to leave footprints in his flesh today. Obviously she thinks that this is really amusing and she has fun creating different patterns. She stamps grooves and holes in his genitals and from time to time she engraves the 'SKETCHERS' lettering in his cock – ok for this she has to apply her full 145 lbs – but no problem (for her).
Look at the color of poor slave's cock. In the beginning it's normal brown but after a while of treatment under Alina it changes to deep red and it's cluttered with little dark bruises from broken veins.
Alina rubs, kicks and flattens her victim's genitals. She squeezes his balls between her soles while she bobs with her heel on his shaft. Airily she stands on his whole crotch bobbing and dancing and then suddenly a big vein must have burst. RED BODY LIQID RUNS OUT OF THE URETHRA AND ALINA NOT EVEN NOTICES! A few moments later the slave is having his climax and Alina still doesn't know what has happened and continues her FULL WEIGHT COCK CRUSH DANCE.
Then she steps off the flesh. Under weak twitching a stream of red fluid and cum runs out of the flattened cock. With curiosity the Mistress watches what she has caused. Then she decides to continue her dance in the red and white puddle. The liquids defile her soles while she crushes them with pleasure.
Finally Alina picks one camera and films the genitals and the puddle from her point of view. See the deep footprint that she has left. Then the slave has to do the same from his point of view. With pride Alina poses behind the destroyed cock showing her wet soles to the camera.

File Size : 791 MB
Runtime : 17min 52s
Resolution : 1920×1080
Format video: WMV
Preview: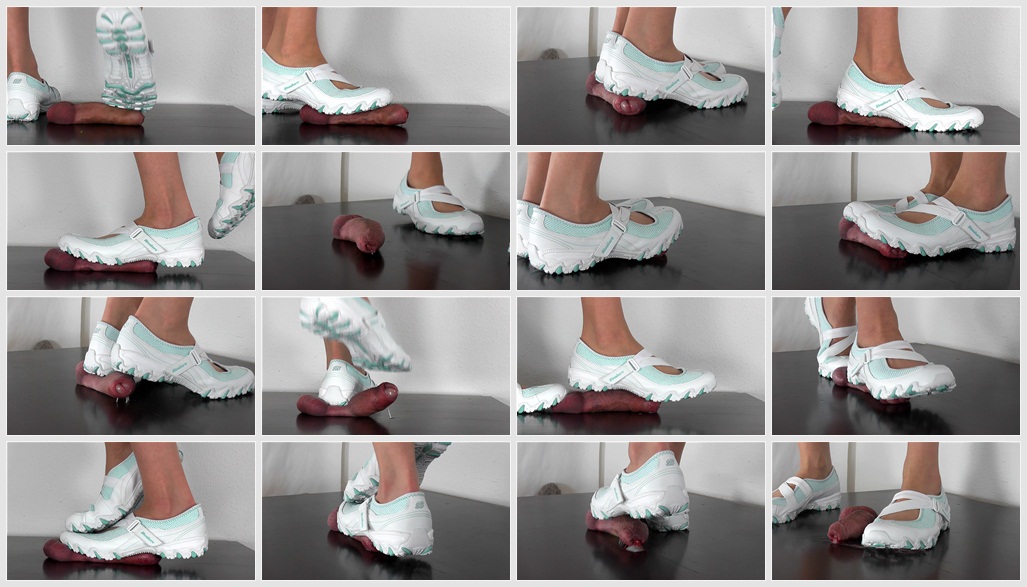 Download link:
https://k2s.cc/file/cc5f802aad2b8/Cock_Massacre_Under_Skechers_Ballerinas.wmv
---