Blowjob With The Carrot And The Stick – Aballs And Cock Crushing Sexbomb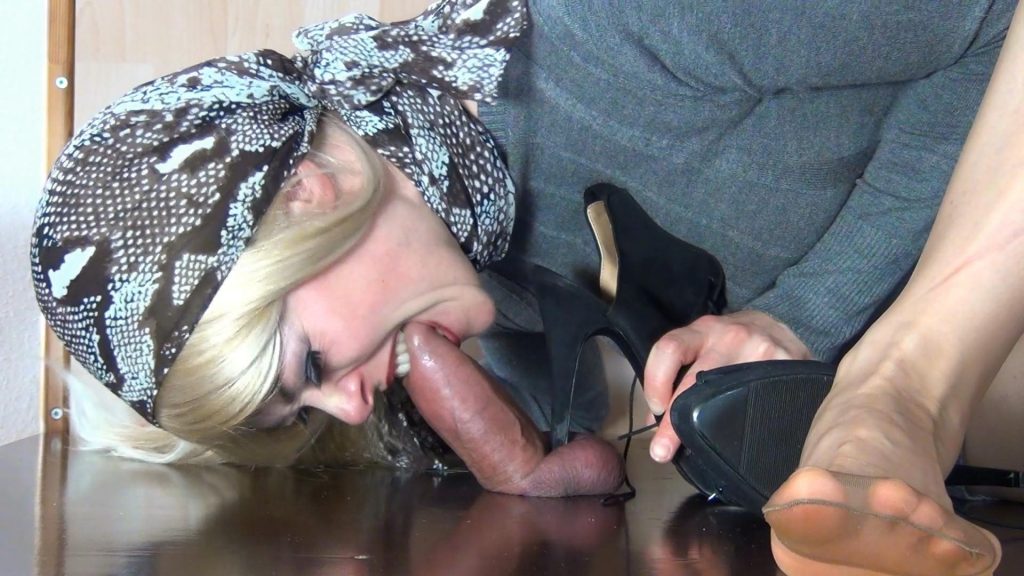 The slave has told Alina about his "Blowjob Dream" and Alina just had to laugh. "So! You want me to lick the cum out of your cock? – You'll see what you get…"
A few weeks later the slave is lying under the board and expects another cock and ball crush lesson. Alina is wearing a short gray dress, sheer pantyhose and high heel sandals and she steps on the board and starts playing with her stiletto sandals with his cock and balls.
But after a minute she steps off and sits down right on his balls. The slave groans but Alina keeps sitting on his genitals and slowly she undresses her shoes. "I know you like it" She sits beside his crotch – "Do you also like this?" – She takes her shoes in her hands and hammers onto slave's cock and balls. He squirms under the board, but Alina only laughs. With her shoe soles and heels she punches his crotch.
After 2:30 minutes clip time, Alina bores one stiletto into his scrotum, moves her head down and teases his penis top with her tongue and then she really sucks it – SOOOOOO SENSUALLY.
The slave believes he is in heaven, but Alina jolts him out of his dreams. She bites his rock hard cock, leaving an impression of her teeth in his cock. The slave groans, but Alina doesn't interest.
Alina continues LICKING AND SUCKING HIS COCK so lovely and so hot – but she always strikes on new ideas how to tantalize him in-between. She crushes his genitals under her nyloned heels or she clamps his cock between her long legs, she busts his cock and balls with her shoes or she lets him smell her feet and several times she bites his cock and his glans.
And then she SUCKS IT UNTIL HE CUMS. The first drops end up in her mouth and a big stream on the board. She spits out his cum and then she milks him empty.

File Size : 602 MB
Runtime : 11min 50s
Resolution : 1920×1080
Format video: WMV
Preview: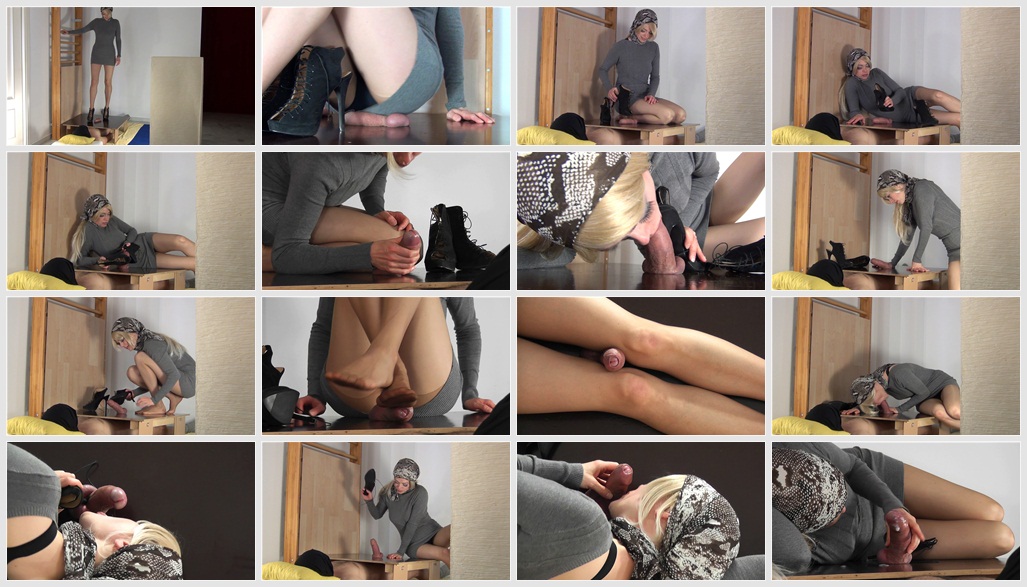 Download link:
https://k2s.cc/file/0bf0773779657/Blowjob_With_The_Carrot_And_The_Stick.wmv
---