You are so turn on by watching on my sexy feet in heels – Angel The Dreamgirl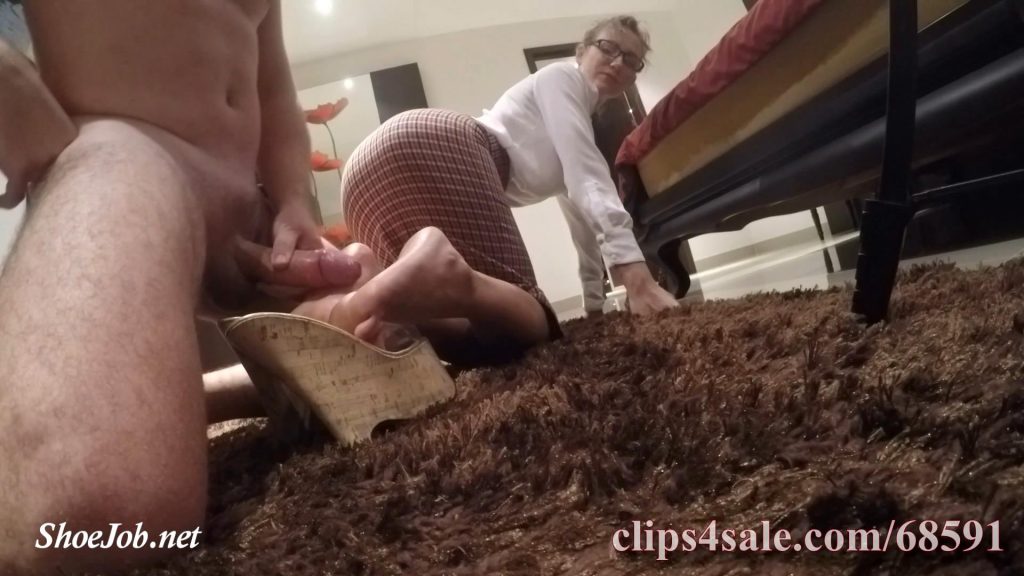 Here is my script: You are a sexy professional business woman who just got home from work. You are wearing a nice skirt, and a nice conservative blouse. You are also wearing glasses. You are wearing some nice shoes to match your conservative outfit, but your legs are bare, and you are not wearing any hose or nylons. Also the soles of your feet a a little dirty as well! Your toes are painted hot pink
When you get home from work you keep your work clothes on, but only change your shoes. Your feet and legs are still bare. You change into your sexy cork platform wedge heels with the clear strap(from video 329 car salesman 2). There are some nice closeups of your feet in heels, and also you get on your knees so your slightly dirty sexy soles can be seen as they pop out of your heels.
There is a knock at the door, and it is the computer repair man. He is here to fix your computer. He is very distracted by your sexy feet in heels. You take him to the computer, and he starts to work. As he is working, you a still in the room but you are looking for something. You keep getting on your knees and bending over. As you are bending over your dirty soles are visible, and this really turns the repair man on. After a bit of this, your shoes end up falling off, and you leave the room. When you leave the repair man goes to your shoes. He whips out his dick and starts rubbing it all over your sexy cork wedges. You come back into the room and catch him. You are very upset at him, you yell at him, and tell him to get back to work. You put the heels back on, and you continue looking for whatever it is that you are looking for. Again you keep kneeling over, and your sexy dirty soles get exposed while you are still in your heels. You notice the repair man is still watching your feet and heels.
Finally you take pity on the repair man, and tell him to come over and fuck your feet in heels. You start off by taking his dick out, and then your give him a nice blowjob. Then you tell him to start fucking your feet in heels. You get on your knees and kneel over so he can rub his dick all over your dirty soles while they are popping out of your heels. He rubs his dick all over your dirty soles and heels. When he is ready to cum, he jacks off and shoots a ton of hot cum all over your dirty soles in your heels. Your feet and heels will be like the attached picture when he cums on them.
File Size : 1.32 GB
Runtime : 18 min 9 s
Resolution : 1920×1080
Format video: MP4
Preview: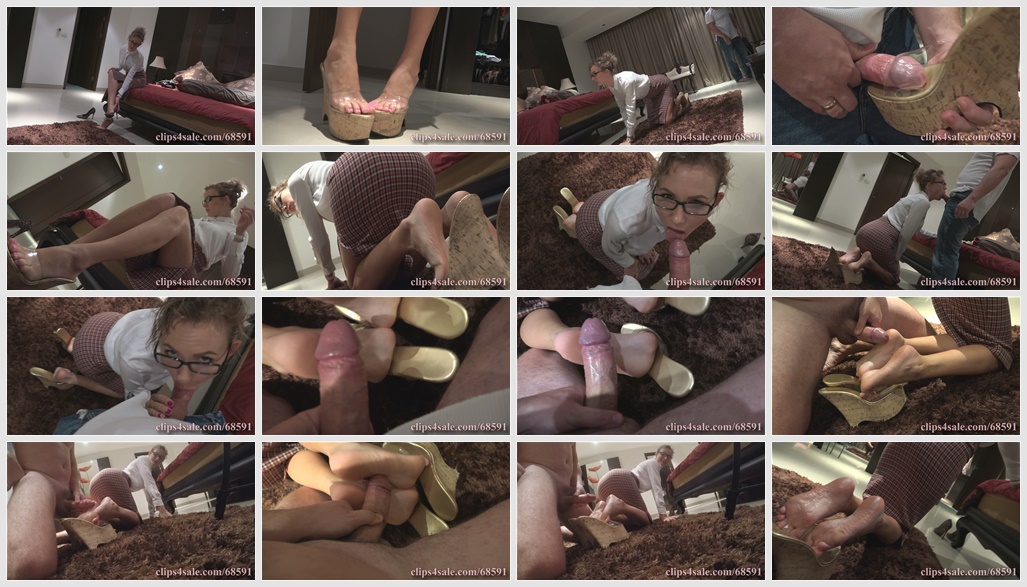 Download link:
https://k2s.cc/file/9f89129badcd6/You_are_so_turn_on_by_watching_on_my_sexy_feet_in_heels.mp4
---