182. Supreme Pleasure – Angel The Dreamgirl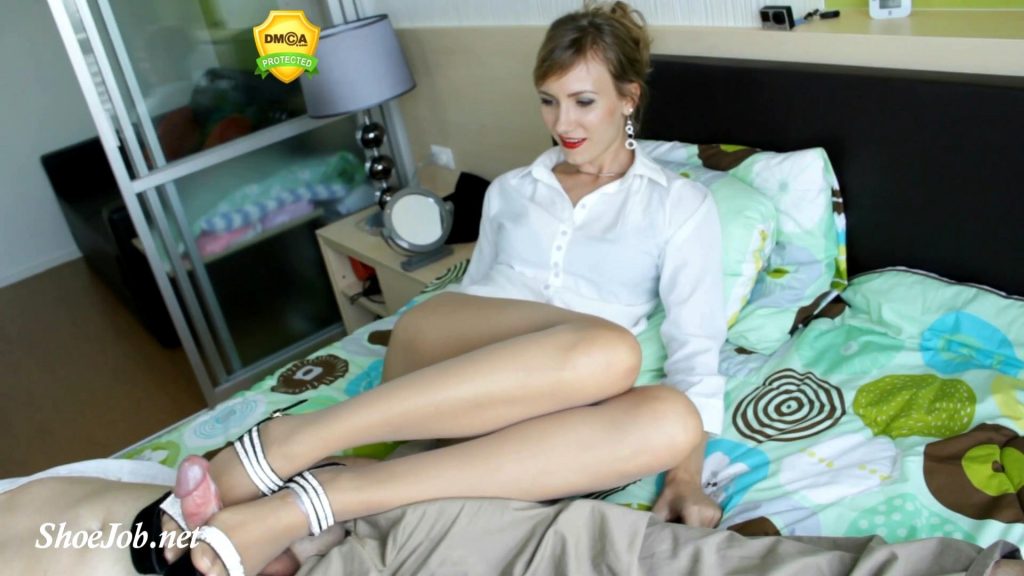 182. Supreme Pleasure – Angel The Dreamgirl
The scene involves you wearing some nice seamless pantyhose, the ones without the cotton gusset in the middle (This is very important). If the color could be a glossy tan, that would be ideal as those are my favorite (also important). A nice black skirt, a tight white blouse and some high heels. For makeup, you could wear whatever you wish, but I do like a lot makeup worn, but classy though. Think of the girls in Marc Dorcel Films. My only request is to wear some red lipstick, love that look
So the setting of the scene will start out in public, it doesnt matter where, you guys choose. While youre out in public, you start to turn him on by teasing him with your legs and shoes. Leg crossing, foot in crotch, that sort of thing.
From teasing him, you get so turned on by it that you have to start fingering yourself. But instead of putting your hand inside your pantyhose to finger yourself, you do it from the outside, so that you finger your pantyhose INTO your pussy as well. Seeing how you have pantyhose fetish, doing this should drive you crazy 😉
This is why having seamless pantyhose with no cotton gusset is important because it will be much easier to finger yourself into your pantyhose from the outside.
After doing this for a while, (with some close shots of your pantyhose going inside you), you decide you cant take it anymore and you want to go home to let loose a lot more then you could in public.
When you get home, you immediately start to finger yourself again like you were doing in public. You dont even change out of your clothes because you want to keep doing it immediately. You loved the feel of it and you want to do it again. As youre doing this, he puts his cock to your mouth to start giving him a blowjob with your sexy red lips. While youre giving him a blowjob, youre still fingering yourself with cameras views of both.
From there you know how much he likes footjobs from you in nylon, so you tell him you want to give him one as you finger yourself the same way, into your pantyhose. You take off your high heels and begin. You put the cock right in the middle of both of your arches, providing the perfect hole slide his dick back and forth on. You start giving him the perfect footjob as only you know how.
So as you keep masturbating on yourself, your still giving him a footjob until he explodes him cum all over your pantyhose feet, but you want him to cum on your pantyhose feet with your heels on, so you quickly put them back on and he explodes all over your pantyhose and heels. (Hopefully its a big cumshot so it covers a lot of both), and then from there you finally cum from still fingering your pantyhose into your pussy this whole time. After your done cumming, you should be amazed at the big wet spot from your juices in the middle of your pantyhose
File Size : 1.03 GB
Runtime : 21 min 2 s
Resolution : 1920×1080
Format video: MP4
Preview: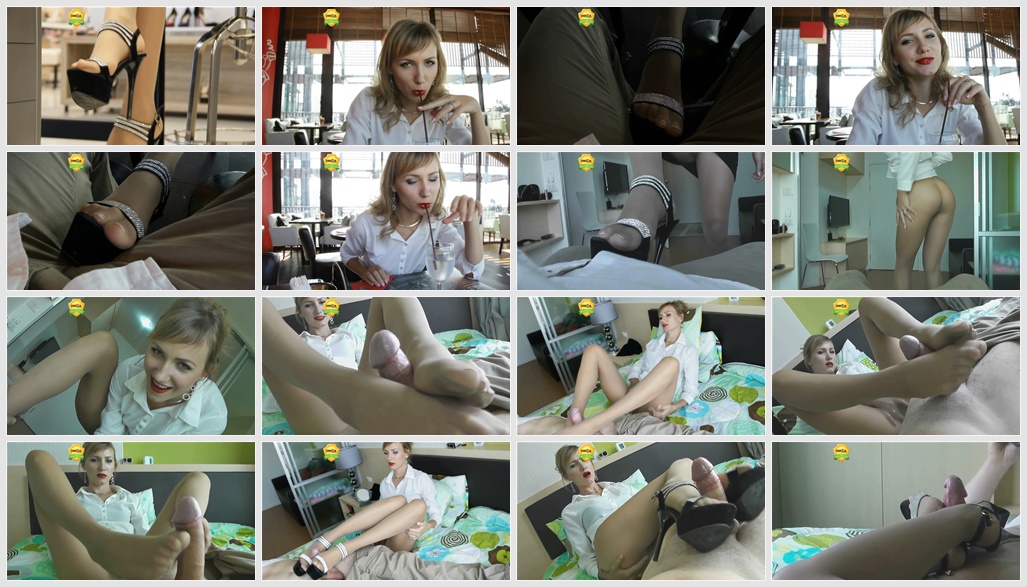 Download link:
https://k2s.cc/file/64379615eadfc/182_Supreme_Pleasure_-_Angel_The_Dreamgirl.mp4
---