430 The Long Drop – Angel The Dreamgirl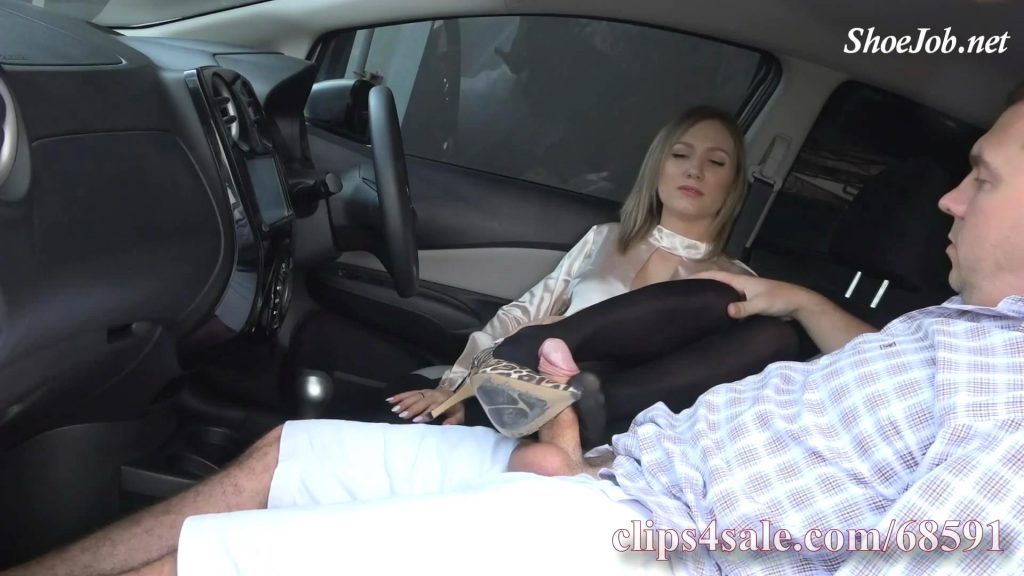 430 The Long Drop – Angel The Dreamgirl
Wearing a a below knee length skirt with black tights and heels with matching top, you pull into a remote outdoor car park with your partner. You have some time to spare so you put your legs out to his lap for him to stroke and fondle. He pulls your skirt back and starts rubbing your legs.
He begins to grow an erection and he unbuckels his pants and pulls it out to rub on your legs and shoes. You ask him if he's managed to save all his sperm for the past week and you put your hand under his balls to weigh them. Once satisfied, you tell him you have also kept your promise of wearing your tights and shoes for the entire week and it is no problem to apply fresh cum to your legs and feet today and you wouldn't mind him shining your shoes with his load either. He takes off one shoe to sniff your shoe and week old tights foot and is clearly happy with it before replacing it on your foot. But today there is a dilemma as you are meeting up with others so sperm stains must not be visible on clothes nor can it go all over the car as it is borrowed car, so he has to find some place to shoot his sperm into.
You tell him to think where to shoot his entire load before having to ejaculate and begin to rub his member with both your shoes. He begins to insert his member into the space between your foot and your shoe and rubs your tights sole inside but you force that shoe off onto the floor and rub his member with your shoe and your tights foot, telling him he can always shoot his precious load inside the shoe once he is ready because you wouldn't mind wearing his sperm on your feet and having it soak it up.
He starts scratching his fingers at your tights foot heel but you tell him cannot rip your tights that you spent an entire week baking the smell into, it would be a waste! So because you feel like soaking his sperm into your skin why not shoot into the foot of the black tights…like you saw him do a couple of days ago? But you tell him not to worry as it was not noticible thus no one commented her wearing spermed black tights and as long as he didn't jerk it these remaining 4 days his balls should still be plenty full of fresh sperm.
So you undo your tights from your waist down to the foot and stick his member inside between your foot and the tights and tell him to shoot inside the foot of the tights with your foot still in it, you want to feel his warm sperm on your foot without letting a single drop go to waste. You kick off your other shoe and rub his member with it also. Your toes inside fork and grip the member when going from head to shaft. Eventually he comes inside, swallowing up your painted toenails with a sea of white and when he finishes you pull your tights back onto your ankle to make sure none escapes.
Your partner will shoot any remaining sperm into your other heel and wipe inside for your other foot to enjoy while you comment that he clearly still has cum left and asks if he wants a handjob into the other shoe to fully drain and orepare hik for another week of fresh sperm. (Is it possible for 2 cum sessions so soon?) You then wriggle your painted toenails to see the sperm flow inside and you comment it is a lot more than when he jerked into the same tights foot a couple of days ago. You pull up your tights and put your shoes back on.
Then it is time for the meet up and you both get out of the car. You move your feet inside your heels to put thrm on firmly and walk towards the destination. But you comment it feels uneasy because of the slipperiness in both feet so you take them out of the shoe to inspect your cummed feet and shoes. You slip them back on and get up to continue walking during which you suddenly remember the party house had a shoes off policy at the door…
File Size : 616 MB
Runtime : 10 min 0 s
Resolution : 1920×1080
Format video: MP4
Preview: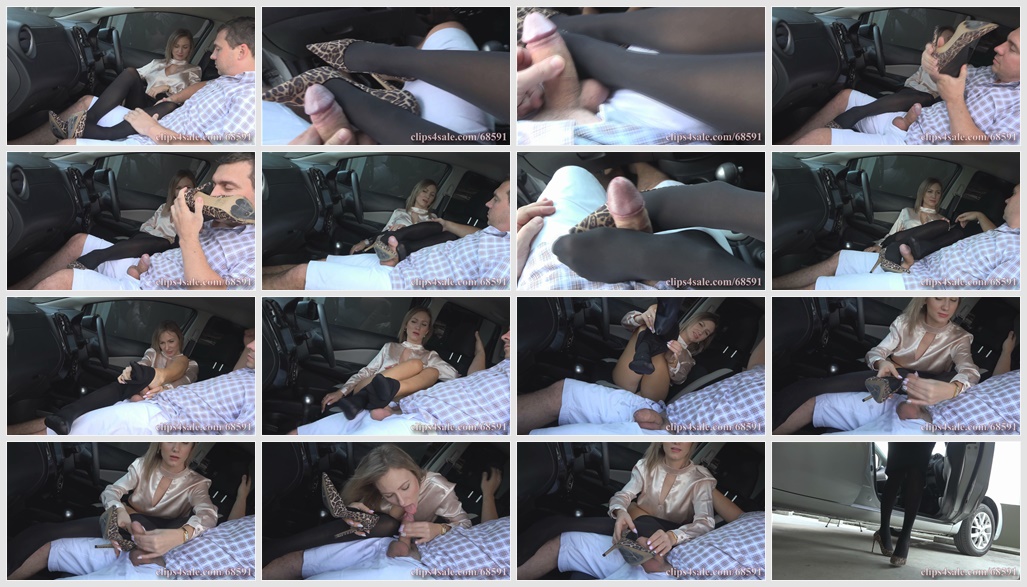 Download link:
https://k2s.cc/file/9cd3d2cb3ddfd/430_The_Long_Drop_-_Angel_The_Dreamgirl.mp4
---