Invite Me To Join You In ASMR Pleasure – Angel The Dreamgirl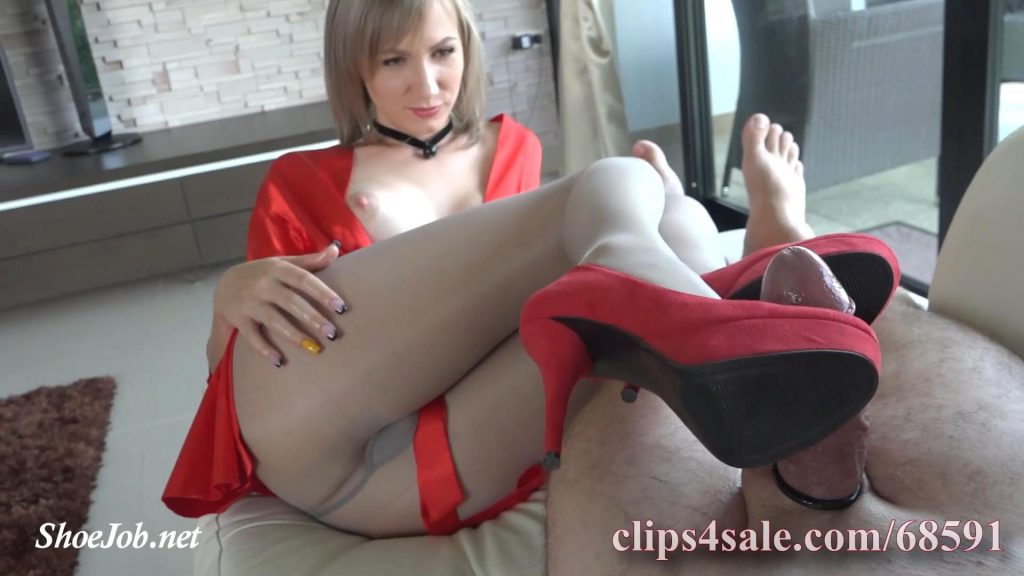 Invite Me To Join You In ASMR Pleasure – Angel The Dreamgirl
I would like to order a specific clip from you. I like your voice, your body, your lips, your eyes, your ass and your tits. You are awesome! I will be very happy if you fulfill my script. Your outfit and makeup for the clip, I prefer to see on: your daily makeup hair straight and loose shoes of red color gray pantyhose 15 den red satin dressing gown no panties and no bra use baby oil in the clip The clip starts… you tease me. Also, you can add a voice effect to the entire length of the clip. I have a fetish ASMR, I will send you examples of what I want to hear.
The camera views the angle far away, the view from head to toe, and also very close, very close, showing your feet in red shoes, your beautiful tits, hands, finger, nails, your cute face, eyes and lips. You play with yourself, you touch yourself, you invite me to join you. Approx 3-5 minutes. Black screen. You sit on the couch holding a bottle of baby oil. The camera man is lying on the couch, putting a ring on the cock. You pour oil on the cock and tease it with your fingers and long nails.
Give sometimes the views of your sexy legs in red shoes. You give gentle and slow teasing handjob. You enjoy every moment. Approx 7 minutes. After you increasing pace masturbating and stroking the cock with your hands for about 2 minutes. After you give the shoejob also gently and smoothly and gradually increasing the pace. You can take one of your shoes off for a while to show your toenails. You give him the handjob and footjob, you do this and tease the cock, you want to get a warm cum on your shoes and legs. You can change the poses that you will be comfortable doing this.
The scene lasts about 9 minutes. Throughout the clip you do not take off your robe. When he is ready to cum you lie on the sofa in a position so that your body and face will be completely visible to the camera. He cum to your shoes and nylon legs. I certainly can not control it, but I know, I saw your perfection clips and I love them.
File Size : 1.41 GB
Runtime : 23 min 20 s
Resolution : 1920×1080
Format video: MP4
Preview: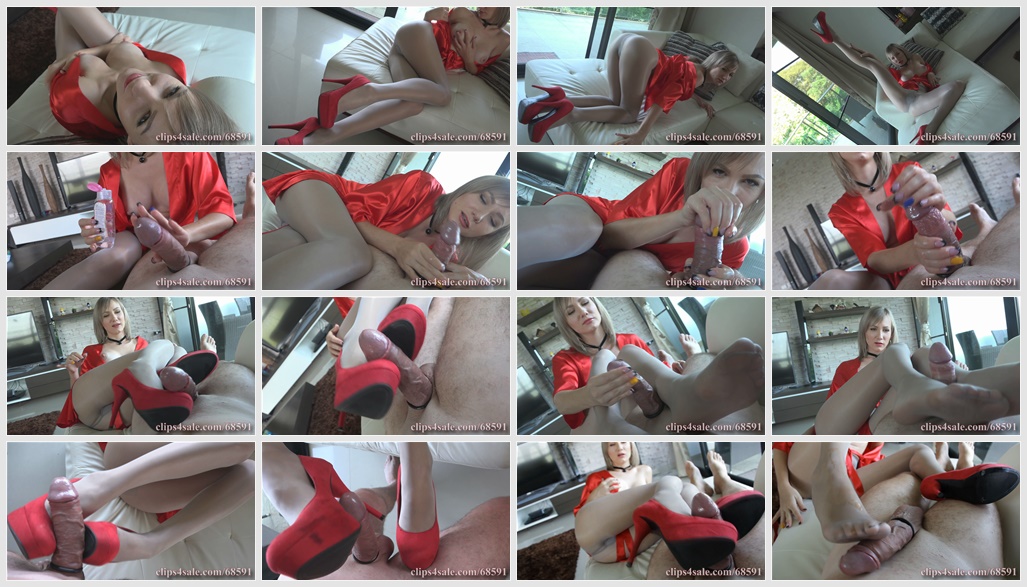 Download link:
https://k2s.cc/file/c328fc9f17c66/Invite_Me_To_Join_You_In_ASMR_Pleasure_-_Angel_The_Dreamgirl.mp4
---