Custom Request: Orgasm Denial After Nylon Footjob And Cum In Flats – Dame Olga's Foot Fetish Club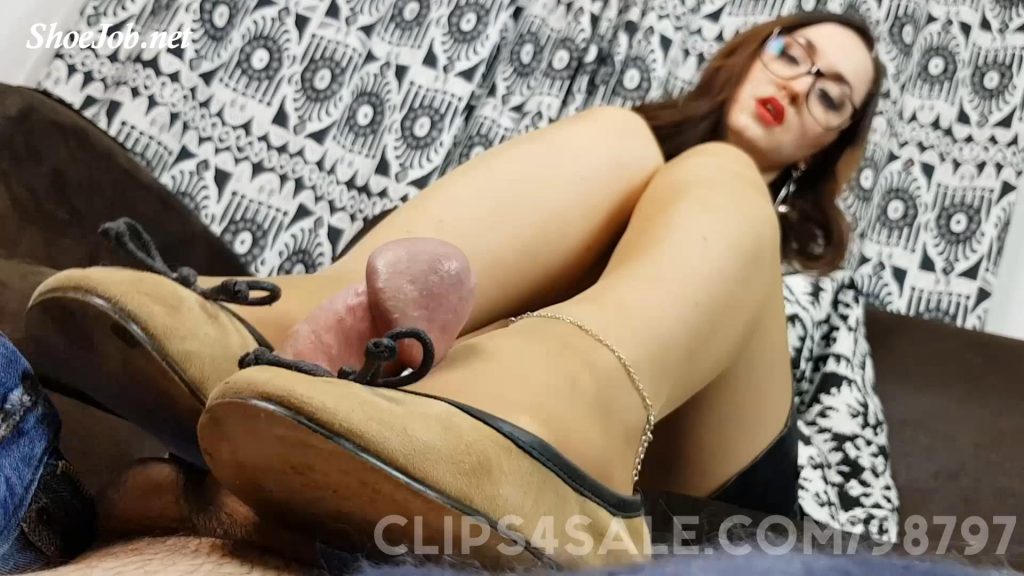 Custom Request: Orgasm Denial After Nylon Footjob And Cum In Flats – Dame Olga's Foot Fetish Club
Today, I get home from the office very tired! Why? Oh, that, I can't tell, but I am extremely tired. So I just sit down on my couch and relax my tired feet. While I'm reading my messages, my hubby gets home too and asks for a footjob. Doesn't he understand how tired my feet are? But well, he's begging for it so I give him one chance: he can have a footjob but only for 5 minutes. If he does not cum until then, well that's too bad for him.
So, after he lays on the floor, I begin to give him a shoejob with my stinky flats; I know how much he enjoys how the smell. Before long and because I don't was this to last long, I take off my shoes to give him a hot nylon footjob with my sweaty feet in tights. One minute left: I warn him that now, he's got to cum. But he can't. Oh, well, I don't care. I just don't give a damn. He had the opportunity to come and he did not take it. That's too bad. So, I tell him that if he wanna come, he can grab my flats and jerk off in the shoes.
And that's what he does! This is nice because it's good for my tired feet to feel warm cum. So after a few time, he cum loads in my ballet flats and I can put them on. Good boy! Immediately after putting on the shoes, I can feel the hot semen soaking my tights and I love how it feels. I stomp a little before taking them off, to show my hubby what a erotic mess it is! I love how my soles got covered with cum. A really good boy!
What I Wear In This Video
I'm back from the office so I still wear my working clothes. I wear a jacket (which surprisingly looks exactly like my curtain) and a transparent top. As for my skirt, this is my beloved leather mini-skirt which is so hot! I also wear nude sheer pantyhose and my camel stinky ballet flats. I love how the toes cleavage look with these shoes! Sexy as hell!
File Size : 911 MB
Runtime : 10 min 5 s
Resolution : 1920×1080
Format video: MP4
Preview: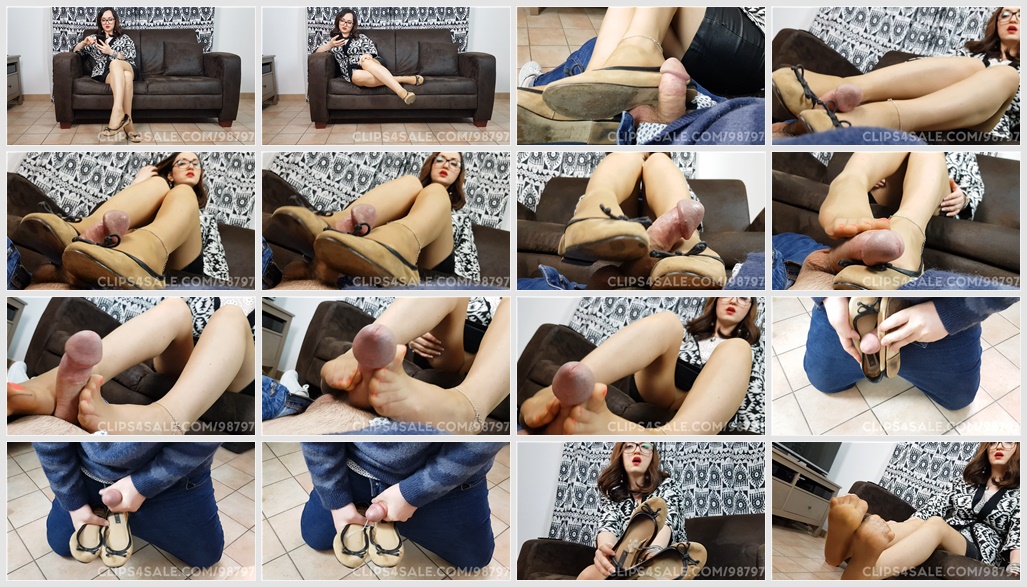 Download link:
https://k2s.cc/file/6b6e738f477f3/Custom_Request%3A_Orgasm_Denial_After_Nylon_Footjob_And_Cum_In_Flats.mp4
---