Bare Foot Worship And Wooden Mules Shoejob – Dame Olga's Foot Fetish Club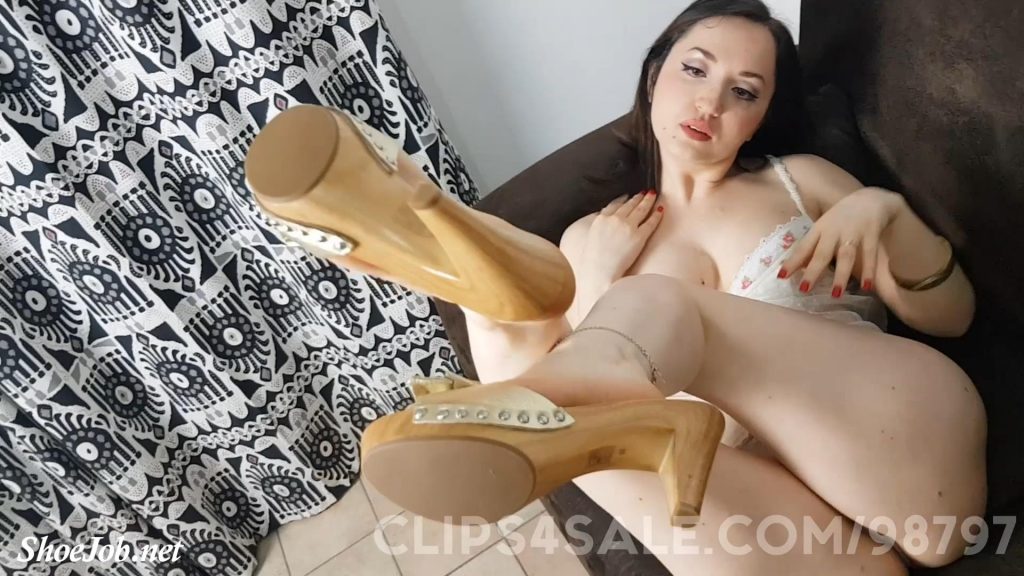 Bare Foot Worship And Wooden Mules Shoejob – Dame Olga's Foot Fetish Club
There is so many things to say about this video, I loved every moment I recorded it. In the first part, I dangle my hot wooden mules. I've received so many messages asking for these shoes to make a come-back that I know you love them! I dangle and I shoeplay revealing my hot bare feet.
Then, I demand that my hubby worshipped my feet. Well, I don't even need to demand him as this is his greatest pleasure. I have him get on his knees while I have lick my shoes and soles, then suck my toes. Good boy. He also sniffs my smelling and sweaty feet. I love to stuff my toes into his mouth!
In the end, it's time for a hot shoejob; or a mulejob if you prefer the world. I begin by taking his dick between my shoes and masturbating him. As I feel that pleasure is getting higher, I have him kneel and fuck my shoe: to do so, I take his penis between my shoe and my feet and he fucks my soles like that. How enjoyable to see him fuck my feet like this! That's when he comes by cumming loads over my other foot, while he's still between my foot and my shoe.
What I Wear In This Video
For this clip, I wear my pink and white cute and lovely babydoll. As far as footwear is concerned, I've chosen my beloved wooden and golden mules. They have low heels but they're hot as hell! I particulary love these shoes because they're very convenient for a shoejob session. It's a perfect pair for casually wearing hot shoes in summer, appealing to all foot enthusiasts!
File Size : 1.09 GB
Runtime : 11 min 18 s
Resolution : 1920×1080
Format video: MP4
Preview: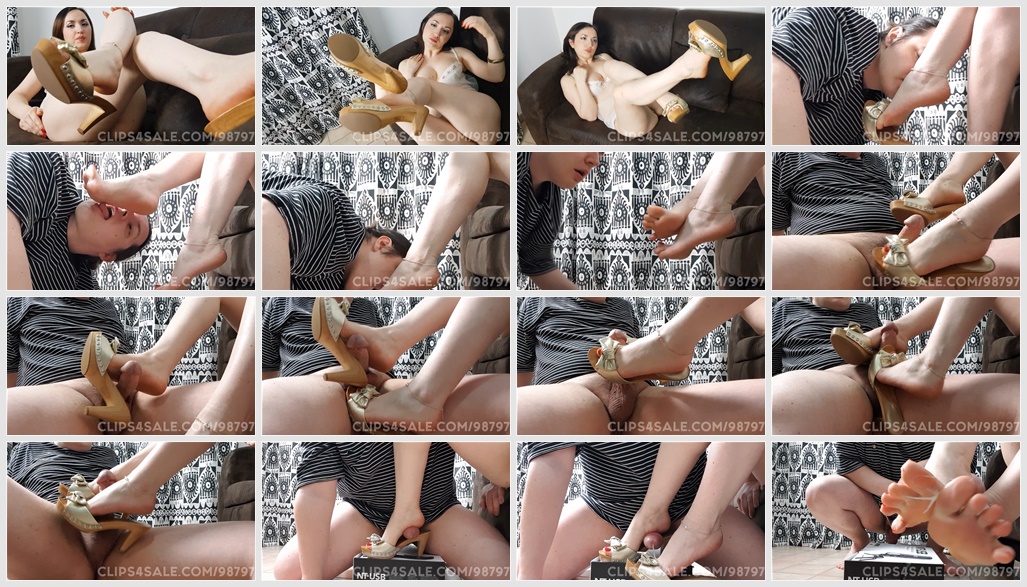 Download link:
https://k2s.cc/file/09a4ef998e625/Bare_Foot_Worship_And_Wooden_Mules_Shoejob.mp4
---