Heartlessly Ruined Orgasm After Hot Shoejob And Nylon Footjob – Dame Olga's Foot Fetish Club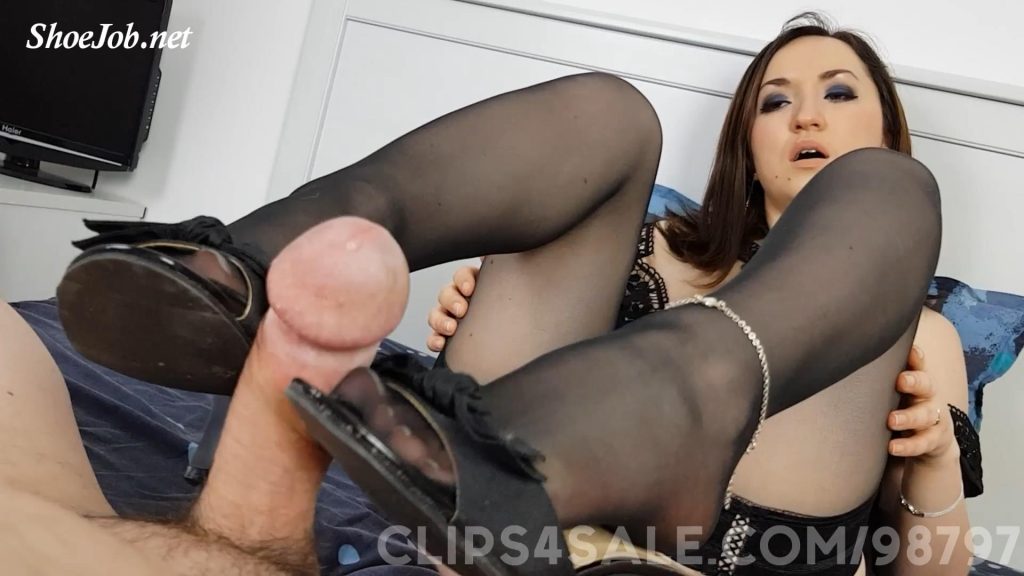 Heartlessly Ruined Orgasm After Hot Shoejob And Nylon Footjob – Dame Olga's Foot Fetish Club
Hi! Here's another video where I ruin my hubby's orgasm. I begin by making him hard, teasing my feet with orange-ish soles and my low heel cutest mules. Actually, these shoes are irresistible! That's when I perform a footjob by playing with his small penis and balls and masturbating him while wearing my shoes. Abundant quantity of precum is released while I'm giving him a shoejob.
When it's getting hotter, I take off my shoes and begin a nylon footjob weating my black sheer stockings. I masturbate his dick my my soles, then with my toes. Faster and faster. It gets more and more intense. There's more and more precum and you can tell how excited he gets because of his breathing.
In the end, at the climax of pleasure, just when he's about to ejaculate in large quantities of cum, I don't touch it anymore so his orgasm gets totally ruined. His small penis then cums all alone because he cannot hold it anymore! Delightful! I love how it poorly spits. A few seconds later, he gets a second orgasm alone with another load of semen, without being touched! I think it was too intense for this small little dick. After it is totally ruined, I dip my nylon feet into the cum to play with it, while it's still hot.
What I Wear In This Video
In this video, I wear a little black lace dress without a bra, neither with panties. As for my legs, I've chosen marvelous black sheer stockings which make my soles incredibly hot. I love them! Most importantly, I wear my cutest little low heel mules which are both chic and enticing, for shoe lovers.
File Size : 812 MB
Runtime : 9 min 15 s
Resolution : 1920×1080
Format video: MP4
Preview: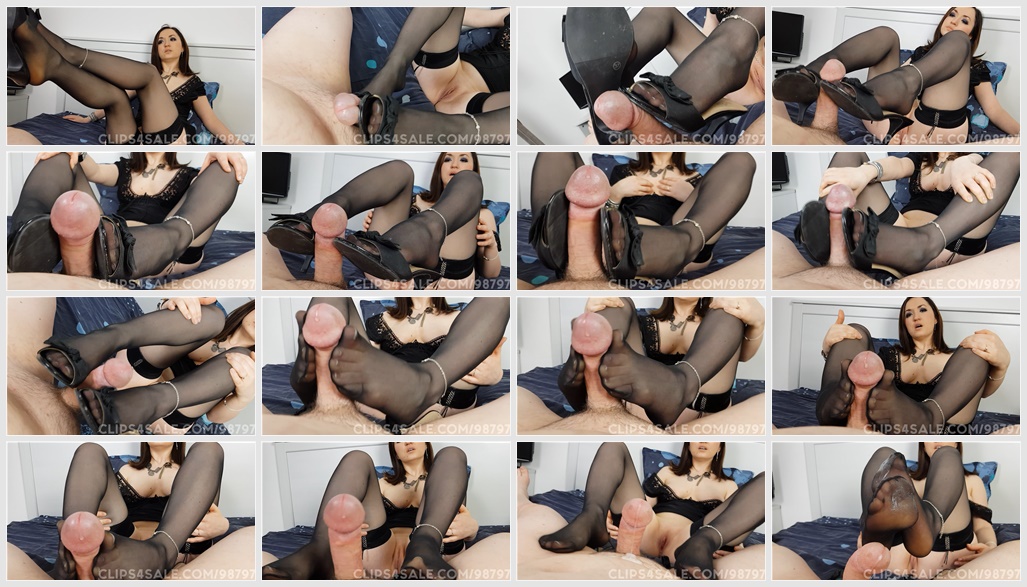 Download link:
https://k2s.cc/file/a52eba28aa82c/Heartlessly_Ruined_Orgasm_After_Hot_Shoejob_And_Nylon_Footjob.mp4
---