Pantyhose Sales Lady – Perversion Productions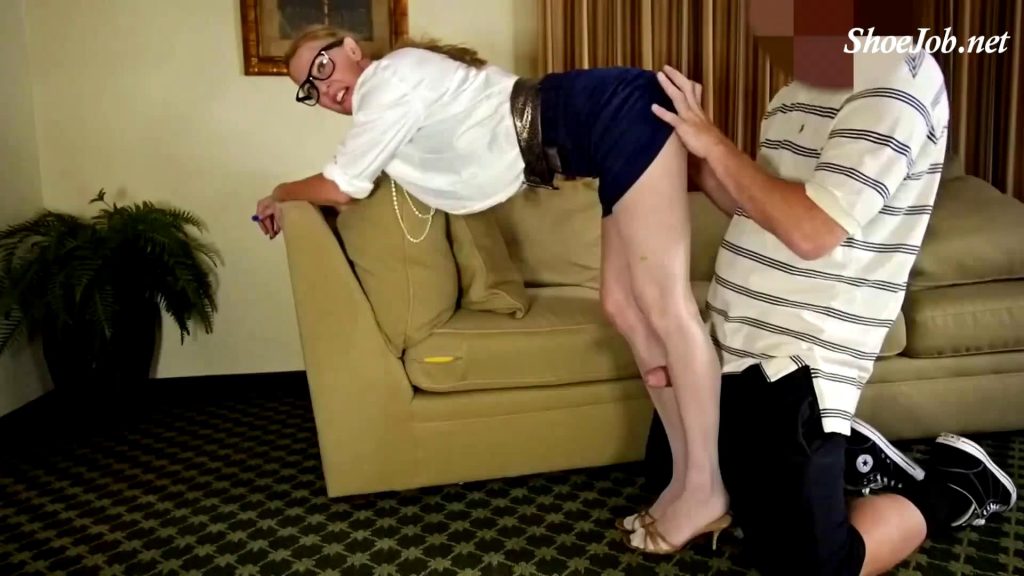 Pantyhose Sales Lady – Perversion Productions
Perversion lines up a home drop in appointment to see what Sex Party Store worker Lacy has for pantyhose and what he can purchase in bulk. Not sure about the sex toys… Like the monstrous dildo! He asks if it's standard size as it looks huge! Although a couple of the other doo-dads she brought caught his interest. She's got some cock rings and a little piece nylon piece in the middle…A cock sock/pantyhose condom. Pantyhose condoms are definitely something he would be interested in trying! She explained that a lot of guys like the feel of pantyhose on their dick….Fur sure right! Especially the cock sock and cock ring combo. He places an order for a box of the hose with the control top and reinforced toe…and asks if he can get try a sample of the pantyhose condom/cock sock.
Lacy: Yeah you can try it on.
Perversion: Well I'm not really ready and able.
Lacy: You're not ready and able? What do you mean?
Perversion: Well you kind of have to be aroused to try it on."
Lacy: Well we can work with that.
Perversion: What do you mean by that?
Lacy: Well you can just take it out and try it on see how it goes from there…I'll give you a hand?
Perversion sighs in sexual breath, like that was just the last breath he took before things get freaky.
Lacy: how does that sound?
Wondering if this is how she lubes up her clients for more sales. But he's already buying and Lacy's not the type you would expect it from at all. But at the same time she's got an edge to her that is extremely boner raising. She's gets to really selling that cock sock/pantyhose condom. Teasing him, not jerking like a jerky girl, but having him want her to jack him the fuck off. These easy tugs are probably part of the sale pitch. Then she squeezes the base keeping bust balance but raising the bone's pressure. She dips it in her mouth…Perversion is obviously wowed, but keeps a business mind.
"Before we get to carried away can you tell me a bit about that one over there" pointing in the direction of the big dildo.
Ripping her pantyhose in the crotch area.
What a sales presentation! Showing her meaty mature juicy pussy and relaying more of a sales pitch before bringing that big dildo down. With as wide as her labia lips are spreading that dildo is too big. Teasing her self with the tip and teasing her client more spreading and massaging her naughty spot. Then she leans in on his for some serious mouth dips.
Now to test the pantyhose! Sliding on her upper thigh. Loving touching her moist mature vagina. So f-ing good! Pantyhose pleasure to the maximum! A handful of pumps between her sheer ivory laced calves and he's ready to bust juice asap. Not quite yet though! She's so not the dirty type but yet so open to new sexual kinks. You can't tell if she's even done a foot job before but she really just goes with the flow. She could be a pro or a first timer. That hose is superior to a lot of the usual nylon. But he's got to tear it open to get at her long bare feet. The hose is like icing but he can't pass on not feeling them gripping and stroking his manhood bare! Something about the leg pumps and the hose as well! Just pumping away calf fucking to bust that milk all over her feet.
Lacy knows how to persuade her customers into enjoying interacting with her and loving the product. The pantyhose is the best! Perversion bought 3 boxes.
File Size : 1.36 GB
Runtime : 24 min 1 s
Resolution : 1920×1080
Format video: MP4
Preview: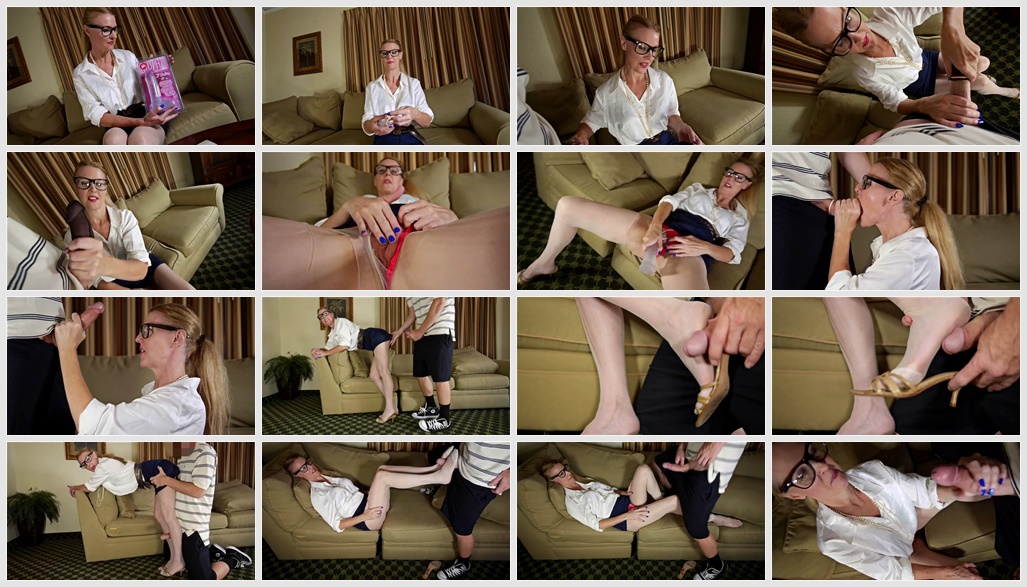 Download link:
https://k2s.cc/file/c982c00d81602/Pantyhose_Sales_Lady_-_Perversion_Productions.mp4
---