Is This Why You Became A Ballet Instructor? – The Wolfe Sole Experience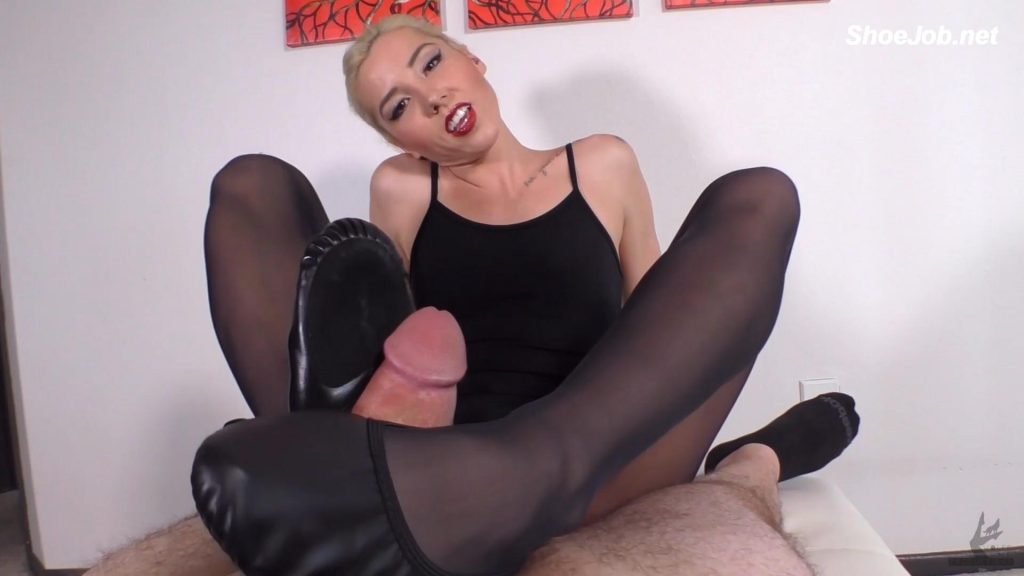 The ballet class you teach has just finished their dance recital, and one of your favorite students took you to a room to have a private chat. She instructs you to take off your pants and lie down, threatening to tell everyone what she saw as you watched your class dance if you didn't do as she said.
Clip: You're lying down, pants off, as your student, Janira commanded. She has her feet, still in her ballet slippers up in your face, and is playing with your hard cock. Janira tells you how she saw how turned on you were, watching your students dancing, and it made her realize that this is exactly why you became a ballet instructor! You have a things for ballerinas; watching them in their leotards, sexy tights…and of course those sexy ballet slippers. Janira slides her shiny black leather ballet slippers over your hard cock, entertained and slightly turned on by how hard it gets you. She wraps those sexy dancer feet you've helped her condition so well around that cock and you're in absolute heaven. This IS why you became a ballet instructor, but you would never actually make a move on any of your students. Luckily for you, your freaky student Janira Wolfe saw right through you, saw how badly you wanted to be jerking off to the ballerinas you spent your year teaching, and decided to give you something even better. You better fucking enjoy it. You may never be so lucky again.
File Size : 944 MB
Runtime : 10min 39s
Resolution : 1920×1080
Format video: MP4
Preview: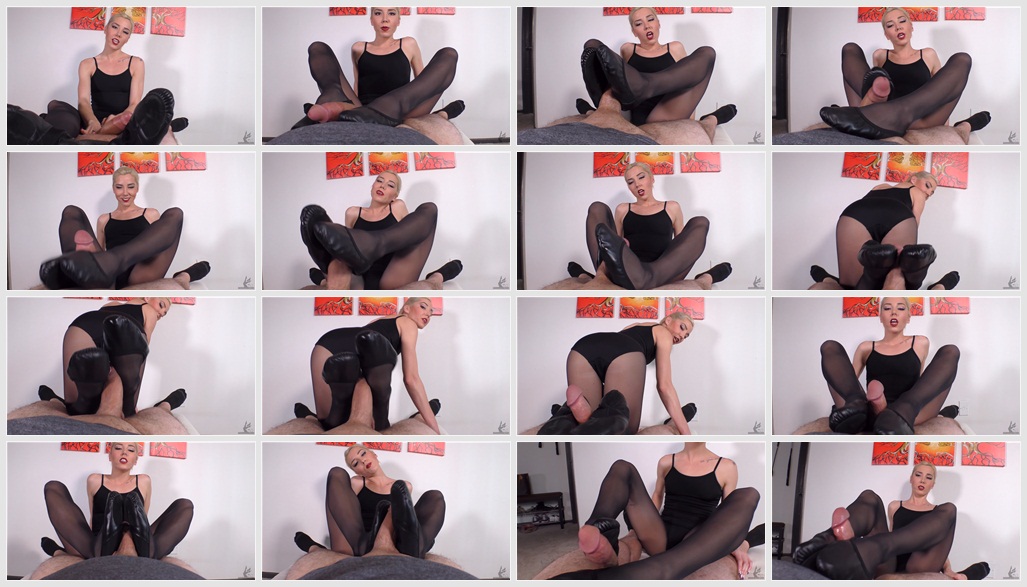 Download link:
https://k2s.cc/file/e33bf61dffe69/Is_This_Why_You_Became_A_Ballet_Instructor__-_The_Wolfe_Sole_Experience.mp4
---