Hang Lick Cum – Sado Ladies
The slave must lick Lady Pascal's boots up and down. She doesn't allow any break and the slave's tongue gets tired with the time. "Keep on licking!", the heartless Mistress commands and digs her spiked heels into his nipples. He moans in pain and mobilizes his last power.
"Don't forget the heel!", Lady Pascal says with a cold smile and pushes her heel into his open mouth. She uses his tongue like a doormat.
He must crowl then under her chair and lick the upper end of her boots. Coming so close to her thighs makes him really suffer. But Lady Pascal knows no mercy. She digs her heel into is loaded balls and laughts at him.
After an endless torture he must lay on his back and Lady Pascal rubbs his cock with the sole of her boot. She presses the other boot on his mouth and orders him to lick it. She wanks his cock harder and harder until the slave shoots out his cum. She squeezes his cock under her sole to make sure all his cum comes out of this useless cock…
Size: 61 Mb
Duration: 8:39 min
Resolution: 640×480
Format video: WMV
Preview: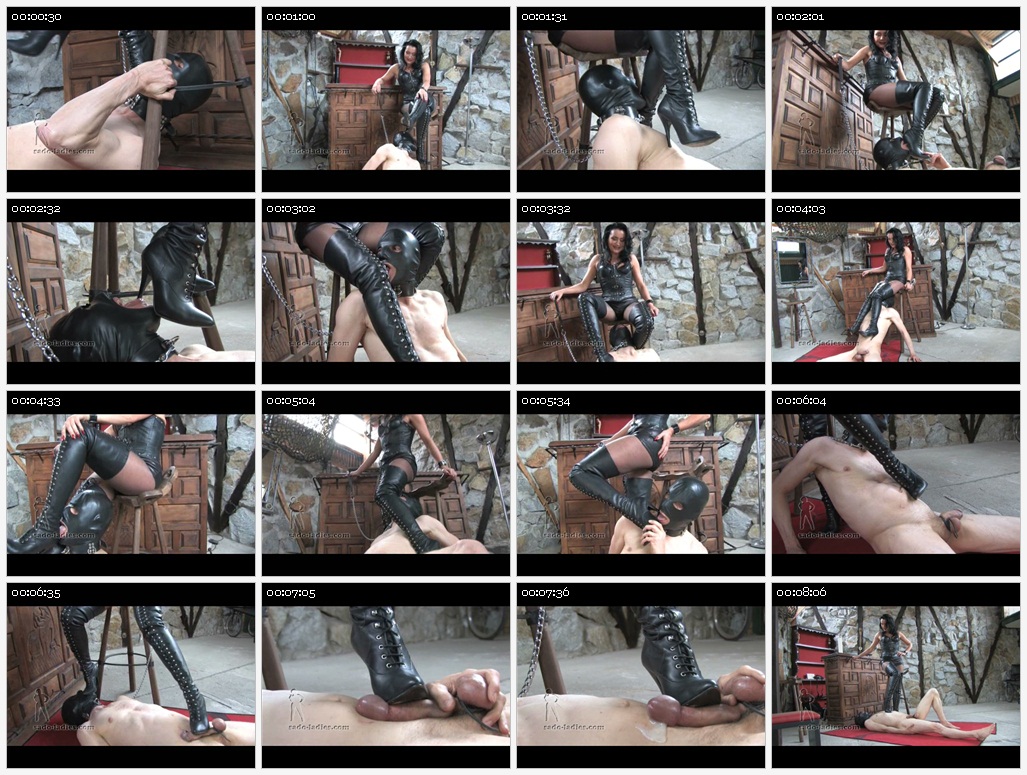 Download link:
http://k2s.cc/file/950776c6a64d1/Hang_Lick_Cum.wmv
---